Sharn: The Cauldron
Brilliant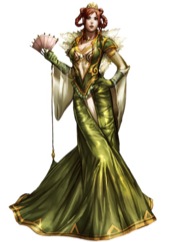 District Type: Sky district
Buildings: Temple (Sovereign Host), upscale lodging (20). upscale food (28), exotic trades (11), upscale trades (20). upscale residences (60)
First Impression: See Azure for details.
Social Class: Upper class
The northern portion of Skyway floats above the Central Plateau, and is mostly indistinguishable from the southern district.